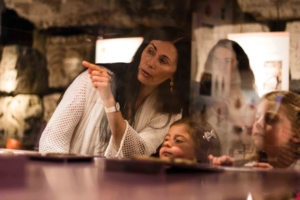 Véronique DASEN
Project Leader
Locus Ludi
Interview with Véronique Dasen and Ulrich Schädler to present the Archéothéma publication about games
Collaborators
Senior researchers
PhD Students
Hanna AMMAR | Academia | Enfance en jeux dans le monde grec classique (Childhood at play in Classical Greece), co-supervision with Gabriella Pironti, Greek Religion, EPHE, Paris: 2017-2021.
Thomas DANIAUX | Academia | La culture ludique de Gaule romaine, co-supervision with Dominique Frère, Roman Archaeology, Université de Bretagne: 2018-2022.
Postdocs
Alexandra ATTIA |

Academia

 |

Play, game, gender and sociability in Italiote vase painting

: 2019-2021.

Salvatore COSTANZA | Academia |Commented edition of play and games in Pollux, Onomasticon: 2017-2019.

Alessandro PACE |

Academia

| GIS for the team, and research on play and games in Pompei, Herculanum and Ostia: 2019-2021.

Marco VESPA | Webpage| Commented anthology of Greek and Latin sources on play and games: 2018-2020.
Other collaborators
Invited researchers
Dr. Audrey GOUY (Paris ENS) research grant of the University of Fribourg 1.2-30.4.2019 (Marie Curie grantee 2019-2021) |TEXDANCE| Academia
Christian LAES (Invited professor, University of Manchester, UK, FNS Scientific Exchange Grant 1.10.2017-31.3.2018)  | university webpage | Academia | team photo